Fascinating with every beam of light
A mild climate and the presence of a rural landscape rich in colours and shades throughout the seasons make Castellana Grotte a place where you can spend a suspended time dedicated only to you. Slow, warm, intense.
Discover Castellana Grotte with a different natural landscape in each season.
Evocative from sunrise to sunset.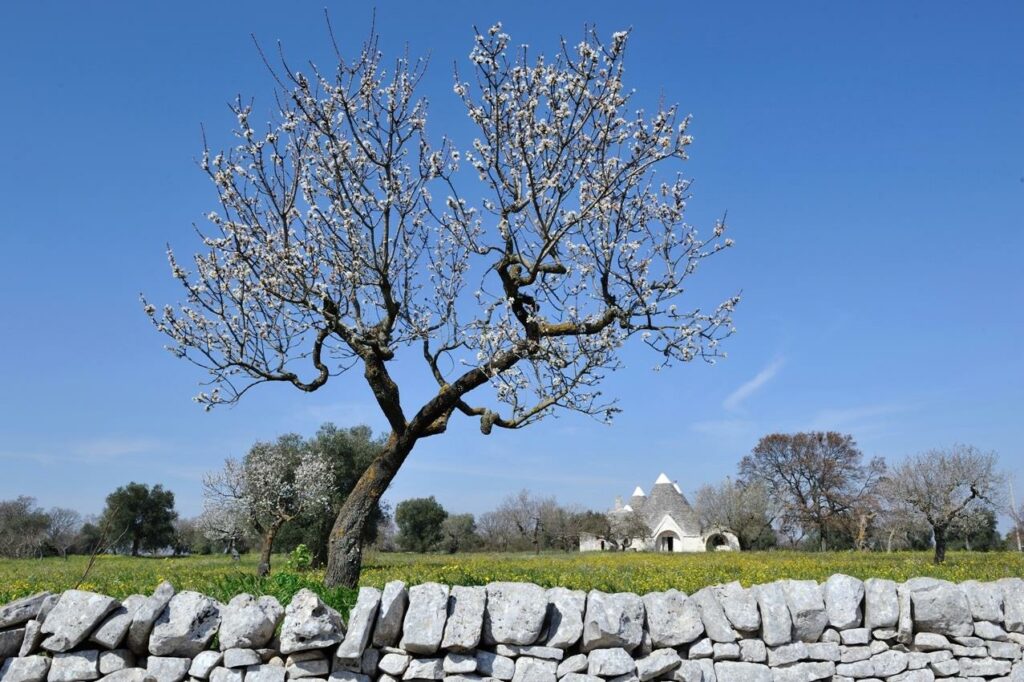 Dry stone walls, trulli and fortified farms alongside expanses of monumental olive trees and fields of almond and cherry trees. Vineyards and orchards interspersed with ancient sheep-tracks that run alongside woods of chestnut and oak trees. An incomparable embroidery in which the work of man and his traditions stand side by side with a luxuriant and multiform nature. Discover in Castellana Grotte a natural landscape that is different in every season. Enchanting with every beam of light, from dawn to dusk.
Come and eat with us, experience the taste of a rural tradition that is still alive. Close your eyes and relax in a place where time runs slowly.
Taste all the excellence of an authentic land
Taste all the excellence of an authentic land